GENERAL TERMS OF USE
Copyrights and intellectual property
The PQB trainings and documents can be used as examples and templates for individual training projects, improvement, certification and maintenance of your management system. For the PQB trainings and documents you may:
reproduce, distribute, communicate, transform, adapt and modify them
according to the following conditions:
you must quote the PQB initials or insert a link to the site pqb.fr
no commercial use
The documents are copyleft (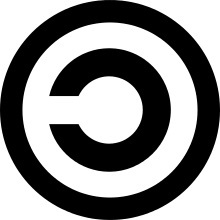 ).
The likeness with documents or existing passages having copyrights would be pure coincidence. Were this to happen, PQB will immediately delete this document or passage from the site to respect all the copyrights and intellectual property of the concerned person. The logos of the quoted external sites are the property of their authors and companies.
Access right
The assigned password is strictly individual and should not be submitted to other persons.
Disclaimer of responsibility
PQB does not give any guarantees and could not be held responsible for any consequences or impacts related to the use of documents from the site. PQB can make changes and/or modifications in the documents or trainings at any time to improve the products and/or services.
Satisfaction and refunding
After a purchase is made, PQB cannot be held responsible if a customer finds that the product is not completely satisfactory. The descriptions, previews and titles are defined with a maximum effort for precision. However if it appears that the product does not correspond to the description and a mutual agreement is not reached PQB undertakes itself to refund the total expenses incurred by the customer.
Viruses on the WEB
Each person using theInternet should take all appropriate measures (update regularly the anti-virus software, do not open suspicious documents from uncertain or unknown sources) to protect the contents of the pc from contamination of viruses spreading on the WEB.
Contract, invoice and information
Each training or document command is a "remote" contract and leads automatically to an invoice with separate VAT. For each concluded training module you can print or download your follow-up certificate. The information about PQB is on the home page, button "Contact".
Protection of personal data
The nominative information concerning the customer is only for internal use of PQB and are for the making of your invoice. In no case PQB will reveal it to third parties for advertising or promotional aims. The customer is however informed that, in accordance with the the law 78-17 "Information technology and freedoms" from January 1978, he has an access and the right to modify, adjust and cancel (except for his email address and his password) the information concerning him directly on the site or by writing to:
PQB, 24 rue du martin pêcheur, 38300, Bourgoin-Jallieu, France
CNIL declaration N°: 1211460