| | | |
| --- | --- | --- |
| Overall result of the training satisfaction survey : | 82.4% | Last update on May 08, 2023 |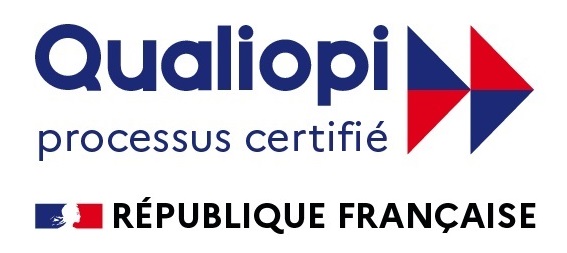 The quality certification was issued on 09/09/2020 under the following category of action: Training courses
E-learning Training Courses For Your Management System
ISO and Other Certifiable Standards Readiness Online Courses
PQB offers online courses for ISO and other certifiable standards readiness to help businesses prepare for certification. Our courses cover the requirements of various standards such as ISO 9001, ISO 14001, and ISO 45001, among others. Our training content is designed to help organizations understand the benefits of certification and how to implement the necessary processes to achieve certification. Our courses are delivered online, which allows employees to take the training at their own pace, anytime and from anywhere. Our courses also include interactive exercises and quizzes to ensure that learners understand the material, and our experienced trainers are always available to answer any questions.
ISO and Other Certifiable Standards Internal Audits Online Courses
Internal audits are a crucial part of maintaining certification to ISO and other certifiable standards. PQB offers online courses for internal auditors to help organizations conduct effective internal audits. Our courses cover the principles and techniques of auditing, including risk-based thinking, processes, and documentation requirements. Additionally, our courses provide practical examples and tips for conducting successful audits and developing effective audit reports. Our trainers are highly qualified and experienced in conducting audits and provide personalized guidance to learners. Our courses are designed to help organizations prepare for external audits and ensure that their processes are compliant with the relevant standards.
Quality Tool Courses
PQB offers a wide range of quality tool courses to help businesses improve their performance and efficiency. Our quality tools courses are designed to address specific problems faced by organizations and help them achieve their objectives. We offer courses for FMEA approach, Kaizen approach, COQ (cost of quality), for problem-solving, such as root cause analysis and the 5 Whys technique, as well as tools for process improvement, such as process mapping and flowcharting. Our quality tools are easy to use and provide step-by-step guidance on how to implement them. Our quality tools are an effective way to improve business processes and can help organizations achieve significant cost savings.
Training Packages
PQB offers various training packages including management system readiness and internal audit courses. These training packages cover practical skills, project management, leadership, communication and many other topics. Our training packages are designed to address specific skill gaps in organizations and improve critical business processes.
Our e-learning courses are developed by industry experts and delivered via a user-friendly platform accessible through desktop and mobile devices. Our training packages provide businesses a cost-effective solution to training their employees without disrupting their work schedules. We understand the importance of staff development and ensure that our training packages are relevant, practical and delivered on time so that they benefit your business operations.
Training and Game Set
PQB Web's Training and Game Set is another innovative approach to learning and development that we offer to our customers. The Training and Game Set consists of a management system training course and a game-based tutorial designed to engage and motivate employees to learn critical skills.
We understand that learning is more impactful when it is fun and engaging. With that in mind, our Training and Game Set is designed to help businesses improve their critical operations by providing their employees with enjoyable, game-based tutorials that help them master their management system requirements.
Our Training and Game Set is customizable and can be tailored to meet specific business needs, ensuring that your employees benefit from practical training in an enjoyable, game-based environment.