T 50 - E-Learning - Happiness in the liberated company - special price!
E-Learning (online course) - Happiness in the liberated (freed-up) company
---
| | | |
| --- | --- | --- |
| Result of the training satisfaction survey : | 82.5% | Last update on July 21, 2023 |
E-Learning (online course) - Happiness in the liberated company
Discover the Happiness in the liberated company and
identify the stakes
understand the requirements
identify the principles
master the tools
Get used to
happiness at work
the terminlogy
the company
practices
leadership
methods
specific approaches
toolbox
The important and fundamental elements of happiness in the liberated company
hierarchy of needs
motivation
types of companies
customer loyalty
changes
risks
suggestions
rewards
FMEA
COQ
Kaizen
Lean
wastes
tool families
The menu of the course
Presentation
MCT (multiple-choice test) Beginning (10 questions)
1 Happiness at work

1.1 Find your happiness
1.2 Hierarchy of needs
1.3 Theory X and theory Y
1.4 Promote motivation
1.5 Involve staff

MCT Happiness at work (7 questions)
2 Definitions and books

2.1 Definitions
2.2 Books

3 The company

3.1 Types of companies
3.2 Liberated company

Case Delegate work
MCT The company (7 questions)
4 Practices

4.1 Good practices
4.2 Solve problems
4.3 Future of the quality

Case Root cause
MCT Practices (6 questions)
5 Leadership

5.1 Mission
5.2 Role
5.3 Competence and experience
5.4 Knowledge and aptitude
5.5 Qualities

Case Work wear
MCT Leadership (10 questions)
6 Methods

6.1 Build customer loyalty
6.2 Consolidate suppliers
6.3 Implement changes
6.4 Manage risks
6.5 Successful communication
6.6 Support suggestions
6.7 Manage rewards

Case Interested parties
Case Task priority
Case Change
Case Customer and need
Case Communication
MCT Methods (8 questions)
7 Specific approaches

7.1 FMEA
7.2 Kaizen
7.3 COQ
7.4 Lean
7.5 The 8 wastes

Case Data gathering
Case COQ distribution
Case Kaizen and problem
MCT Specific approaches (10 questions)

8 Toolbox

8.1 Tool families
8.2 Quality control tools
8.3 QMS tools
8.4 PRS tools
8.5 Lean tools

Case Nonconformity
Case Customer and special order
Case Process stability
MCT Toolbox (8 questions)
MCT End (20 questions)
E-Learning - Happiness in the liberated company
Which companies are liberated?
The map of some of the liberated companies is on this page: website
How to free your business?
There is no set path, everyone must undertake their own journey, at their own pace
We can draw inspiration from numerous testimonies such as FAVI, Chronoflex, Poult, Gore, SEMCO, Whole Foods, SOL, Southwest Airlines
What approach should I use?
The most used approaches are Kaizen, Lean
What tools to use?
The tools are numerous
Everyone must choose from the toolbox the most judicious for their business
Objective of the module: Participate in the release of energies in the company to be able to:
• thrive at work
• make work more attractive
• contribute to the happiness of all
Anyone involved in the transformation of the company into a liberated company:
director
QSE manager
design office manager
methods manager
quality manager
metrology manager
maintenance manager
administrator
manager
leader
project manager
product manager
coach
mentor
facilitator
consultant
design office staff
developer
animator
quality technician
quality assistant
operator
student
21 hours online on average (according to knowledge and aptitudes, this duration can vary individually). One hour of online training is equivalent to at least 2 hours of training on the spot.
Acquire the techniques to participate in the liberation of the company:
master the theory of happiness at work
master the theory of business types
apply good practices
understand leadership
apply the methods
apply specific procedures
use the different tools
Methods and tools
dedicated Internet site
specific online training module
Open and Distance Learning (ODL)
your training history:

the time you have passed on each clause and sub-clause of the module
the record of the score of all your trials of the MCTs (multiple-choice tests)

level test at beginning of the training
MCTs with comments, notes on a 20 point scale and recommendations
videos
true stories
case studies
tools
wastes
jokes
games
online tutorial :

a follow up of acquired material and the progress of each trainee
online or by e-mail within 24 hours
personalized answers to questions
advice and recommendations about documents, books and useful links

delivered certificate of attendance and mastery at the end of the training (example)
Access to the course is 60 days from the date of validation of your order. This period will be renewed for free upon a simple request within 6 months
Semco:
Niels Pflaeging:
John Mackey:
What is the Purpose of Business? - John Mackey of Whole Foods Market

6' 21"

Whole Foods Co-CEO John Mackey Interview - Obamacare is.....? 18' 44"
Big Think Interview With John Mackey 28' 45"
John Mackey on Whole Foods, Conscious Capitalism, and Life Beyond the Profit Motive 44' 02"
John Mackey, CEO of Whole Foods, debates David Kelley 55' 00"
John Mackey: "Conscious Capitalism", Authors at Google 59' 12"
Conscious Capitalism with John Mackey Co-founder and Co-CEO of Whole Foods Market

59' 40"
Conscious capitalism:
Jurgen Appelo Management 3.0:
#Workout: Personal Maps Build Closeness in Agile Teams

4' 20"

#Workout: Happiness door 5' 36"
#Workout: Celebration Grids Celebrate Learning 5' 25"
#Workout: Gratitude is True Intrinsic Motivation, Send a Kudo Today! 5' 14"
Daniel Pink:
Video Review for Drive by Dan Pink

5' 38"

Dan Pink: Drive -- Our Motivations are Unbelievably Interesting 10' 47"
Dan Pink: The puzzle of motivation 18' 36"
Vineet Nayar:
Gore:
Shawn Achor:

Une équipe qui se gère elle-même 3' 40"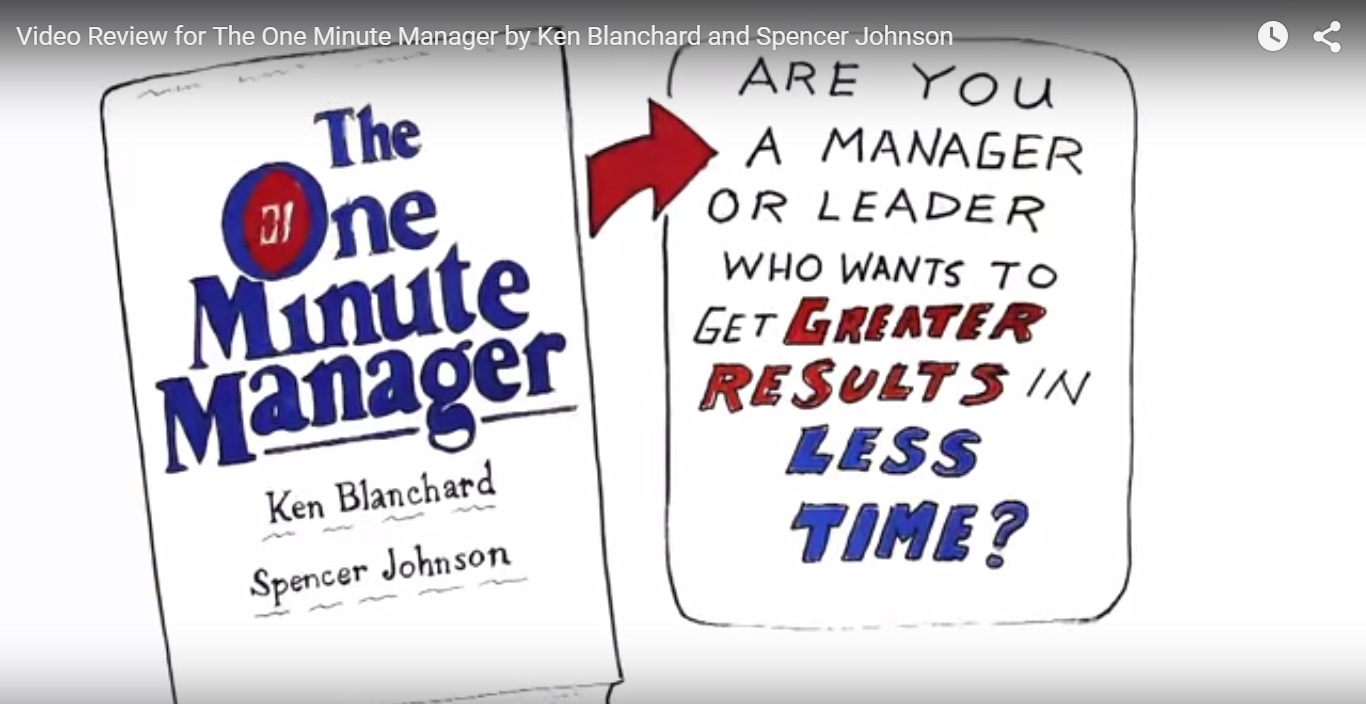 Video Review for The One Minute Manager by Ken Blanchard and Spencer Johnson 4' 13"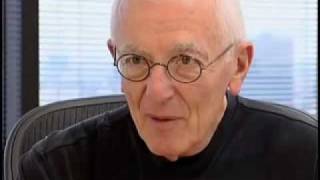 Stan Richards: 2010 JA Dallas Business Hall of Fame Laureate 4' 24"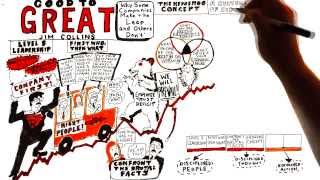 Video Review for 'Good To Great by Jim Collins' 5' 23"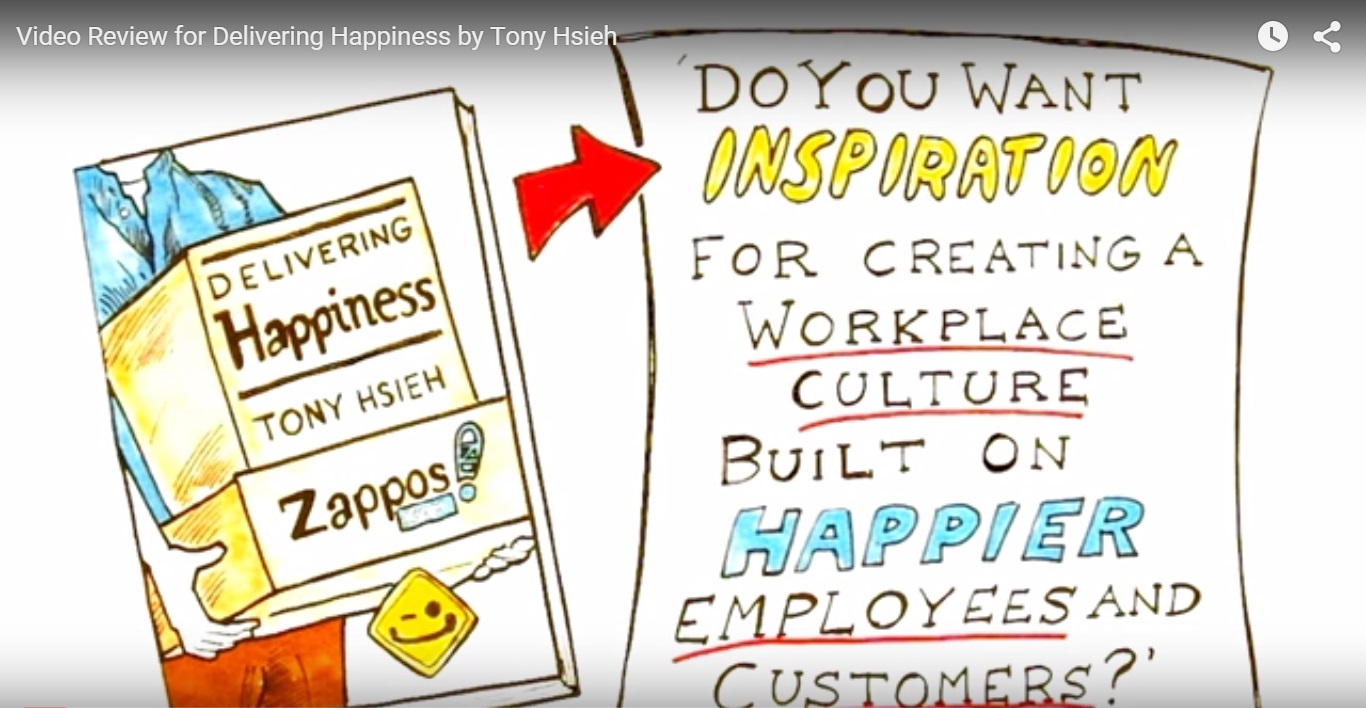 Video Review for Delivering Happiness by Tony Hsieh 6' 10"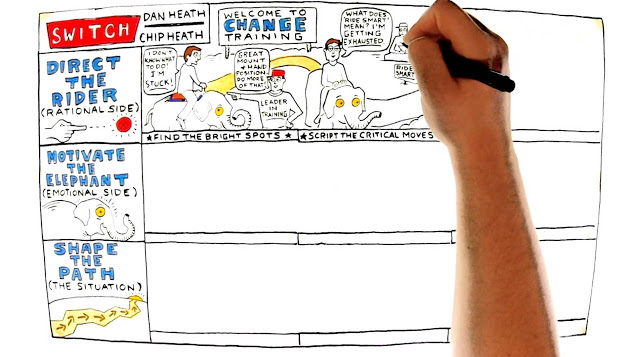 Video Review for Switch by Chip and Dan Heath 7' 54"

What Does 'Lead with LUV' Mean? 8' 13"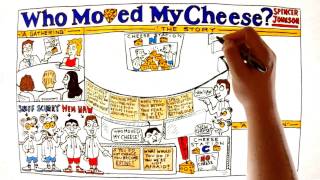 Video Review for Who Moved My Cheese by Spencer Johnson 8' 28"

Lean and Agile Adoption with the Laloux Culture Model 9' 21"

All work and all play 10' 06"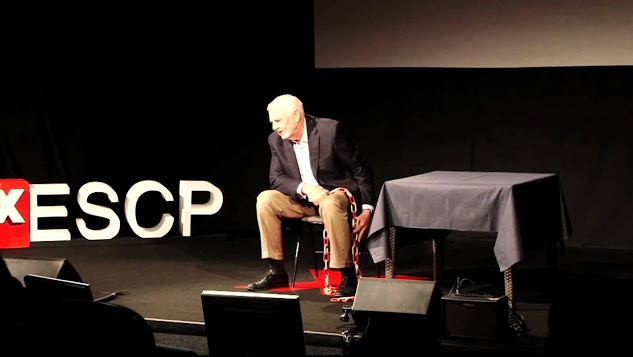 The rarest commodity is leadership without ego: Bob Davids at TEDxESCP 12' 50"

Liberate your company!: Isaac Getz at TEDxESCP 14' 14"
Beyond empowerment - are we ready for the self-managed organization? Doug Kirkpatrick at TEDxChico 15' 32"

Gary Hamel Reinventing the technology of Human Accomplishment 16' 43"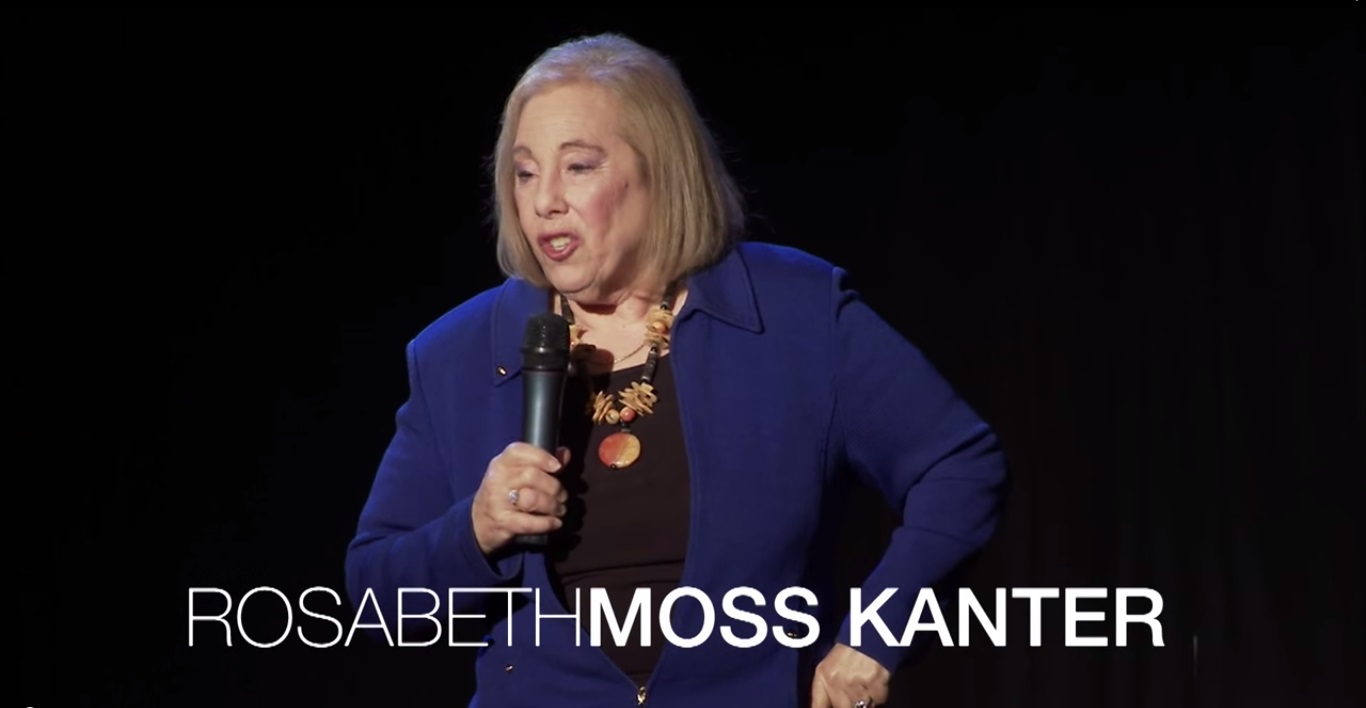 Six keys to leading positive change: Rosabeth Moss Kanter at TEDxBeaconStreet 17' 35"

How Great Leaders Serve Others: David Marquet at TEDxScottAFB 18' 04"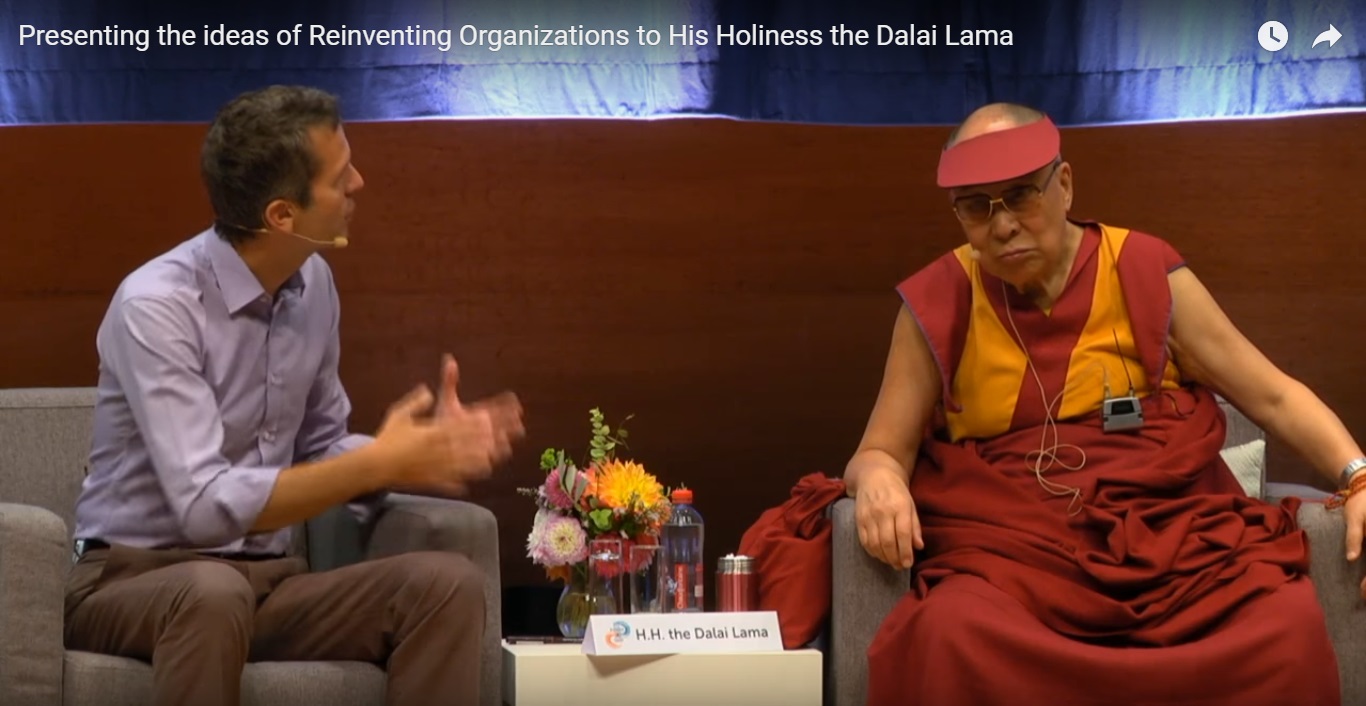 Presenting the ideas of Reinventing Organizations to His Holiness the Dalai Lama 24' 31"
Here is a MCT (Multiple-choice test) to evaluate, before beginning, the level of your knowledge for this course. (One or more correct answers are possible). You can start again as many times you wish.
1. Conditions for finding happiness at work:
2. In the traditional company:
3. Examples of good practices:
4. Ways for the leader to fulfill his mission:
5. The "ideal" leader, among others:
6. Tips for retaining your customer:
7. To successfully communicate, the right questions to ask:
8. FMEA is an approach:
9. The optimum of the COQ:
10. Some "mega" tools: